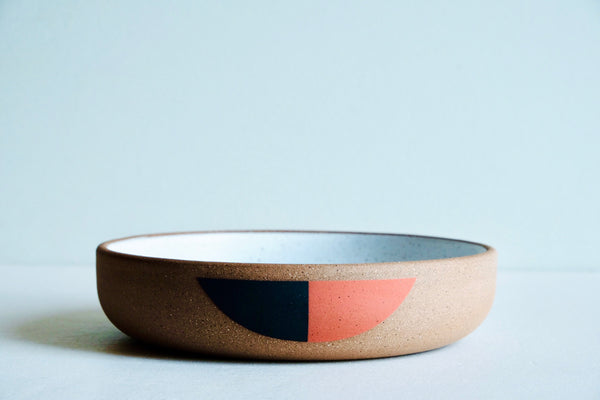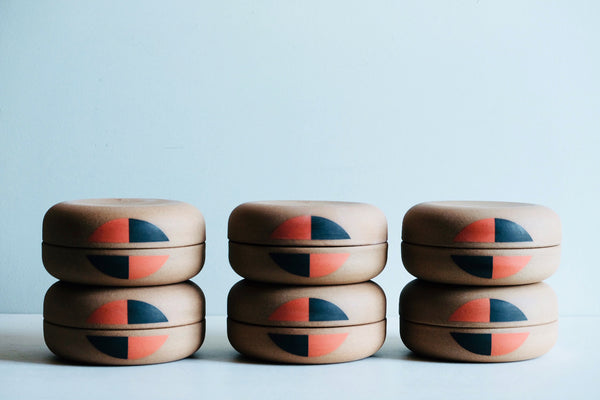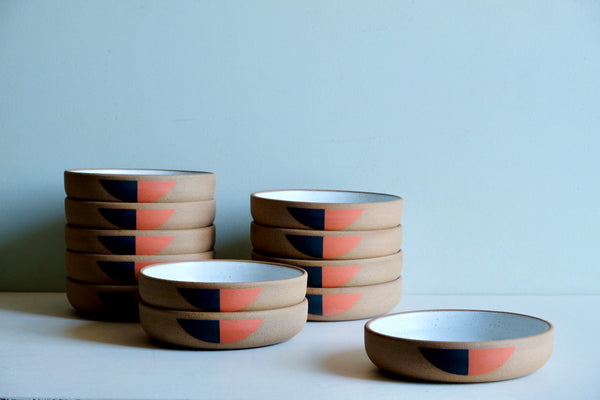 Hummus! Babagounush! Last night's leftovers! This bowl shines as a small serving bowl for side dishes and dips, and doubles as your everyday meal bowl-slash-plate. Handmade from speckled stoneware with a sophisticated satin white glaze.
~7.5" x 1.75"
These are ready to ship. If you wish purchase more than we have in stock or to order a full dinnerware set including other shapes and sizes, you can make dinnerware pre-orders here, which includes all of the shapes that we have to offer, mad-to-order!
We glaze all of our wares by hand, without a spray booth. They are dipped on each side, leaving a glaze line down the middle of the piece. This is an aesthetic element that we love and embrace!
All of our wares are hand made and each piece varies slightly. For purchases with multiples of the same item, we do our best to match heights, though sometimes there will be slight differences. They are intended for everyday use. Please feel free to
contact us
with any questions.